Rare ORIGINAL 1962 Eugene Feldman Lithograph Schuylkill Expressway at Night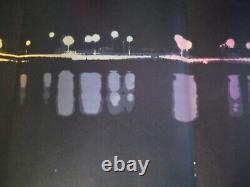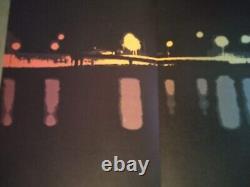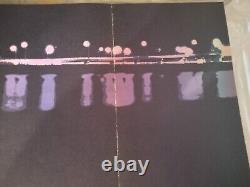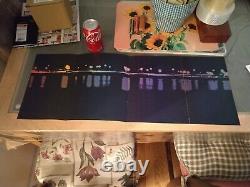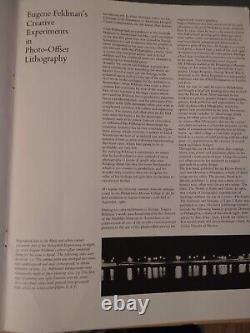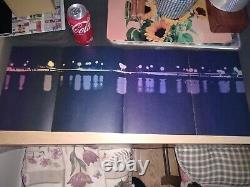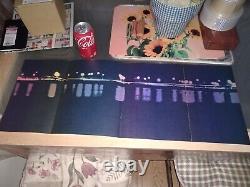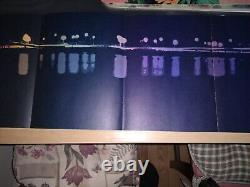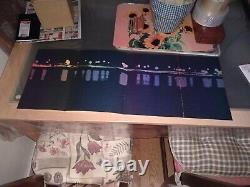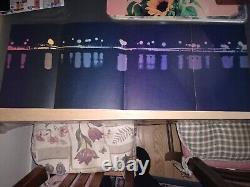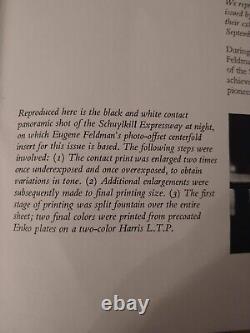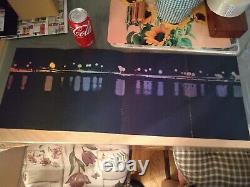 Rare 1962 Eugene Feldman Lithograph "Schuylkill Expressway at Night" - Original and Unframed??? Explore Artistic Excellence with This Vintage Masterpiece!
Step into the World of Eugene Feldman's Visionary Artistry! Don't Miss This Opportunity! Get ready to embark on a journey through time with this exceptional and rare original lithograph by the iconic American artist, Eugene Feldman. Behold the captivating "Schuylkill Expressway at Night, " a true collector's gem straight from 1962!
Feldman's groundbreaking techniques in offset lithography, collage, and photography come alive in this timeless work of art. This lithograph is more than just a piece of art; it's a portal to history and creativity that you can own!
Eugene Feldman: A Maestro of Artistic Innovation?? Feldman was not just an artist but a trailblazer in the art of offset lithography.
As the founder of Falcon Press in 1948 and a Professor of Fine Arts at the University of Pennsylvania, he left an indelible mark on the world of fine arts. His profound respect for materials and relentless desire to explore the possibilities of art have made him a true legend in the art world. A Guggenheim Fellow and Prolific Author!
Eugene Feldman's accolades include being awarded a Guggenheim Fellowship for Research in Photo-Offset Lithography. He authored numerous books and portfolios of prints, many in collaboration with the prestigious Philadelphia Museum of Art. His artwork has graced the walls of esteemed museums worldwide, including the Museum of Modern Art (MOMA) and the Museum of Fine Arts, Boston. Now, you have the chance to own a piece of this rich artistic history! Title: "Schuylkill Expressway at Night". Dimensions: 29 inches (width) x 11 inches (height). Condition: This original lithograph retains its three visible original creases from its folds, enhancing its vintage authenticity.
It has never been framed, offering you the perfect opportunity to select a custom frame that resonates with your style and taste. Elevate Your Art Collection Today! This exquisite lithograph captures the essence of "Schuylkill Expressway at Night" and is ready to grace your collection. It's not just art; it's a piece of history waiting for its next chapter. Act fast, as opportunities like this don't come around often!
Feel free to reach out if you have any questions or need additional information about this incredible Eugene Feldman lithograph. We're here to assist you in making this masterpiece a part of your art collection.
Don't hesitate; let your love for art lead the way! #UPENN #EugeneFeldman #ArtCollectors #RareLithograph #VintageArt #InvestInArt #IconicArtist #ArtisticLegacy #BidNow #ArtAuction #TimelessBeauty #OwnAWorkOfArt??????