Pecking Rooster Whirligig Handmade Made in USA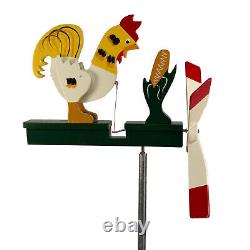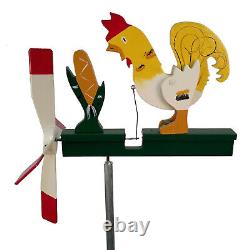 Handmade classic Pecking Rooster whirligig wind spinner. Features a Rooster pecking on corn. Watch as the wind blows making rooster peck on the corn. Measures approximately 15" long and 11" high. Crafted out of strong white pine, not cheap or imported materials and sealed with durable acrylic enamel paint.
This chicken whirligig is sure to give you many years of enjoyment. Each whirligig has a peg which is approximately 1 inch in length which can be used to mount the item to a wood post, pole, stake or deck rail. This is made in United States and made to last. Proudly made in the USA!