Motorcycle INDIAN Leather Jacket Mens BLACK & RED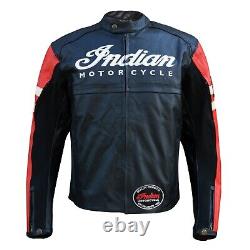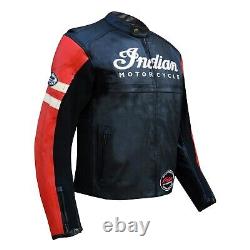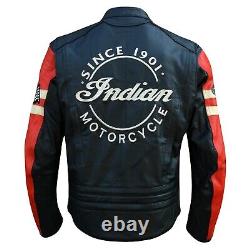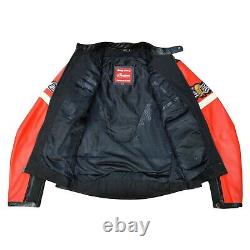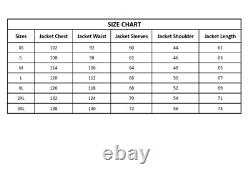 The Indian Motorcycle Black Red Leather Jacket is a stylish and high-quality piece of riding gear designed for motorcycle enthusiasts. This jacket features a sleek black leather exterior with striking red accents, combining classic aesthetics with a modern edge.
It offers both protection and style for riders, making it a must-have addition to any motorcycle enthusiast's wardrobe. Premium Leather Construction : Crafted from top-grade leather, this jacket not only looks great but also provides excellent durability and abrasion resistance. Striking Black and Red Design : The black base color is enhanced with vibrant red detailing, creating a bold and eye-catching appearance that embodies the spirit of Indian Motorcycle. Comfortable Fit : Designed with rider comfort in mind, this jacket offers a snug yet comfortable fit, ensuring freedom of movement on the bike.
Safety Features : Equipped with built-in safety features like armor pockets for optional protective inserts, reinforced stitching, and CE-certified armor compatibility (if applicable) for added safety. Versatile Style : The jacket's classic design makes it suitable for both riding and casual wear, allowing you to transition seamlessly from the road to everyday life.
Logo Branding : Features the iconic Indian Motorcycle logo or branding, showcasing your passion for this renowned motorcycle brand. Multiple Pockets : Conveniently placed pockets for storage, ensuring you have easy access to your essentials while on the road. Whether you're cruising on your Indian Motorcycle or simply want a fashionable leather jacket, the Indian Motorcycle Black Red Leather Jacket is a perfect choice that combines style, safety, and comfort. Ride in style and make a statement with this exceptional piece of riding gear. Note : kindly see size chart to see jacket measurements according to your body.