Katherine Pratt Pre-WWII American Made 9x3 Antique Silver Lined Copper Bowl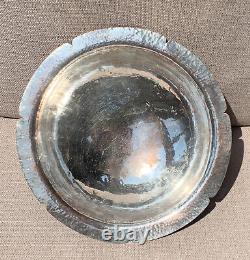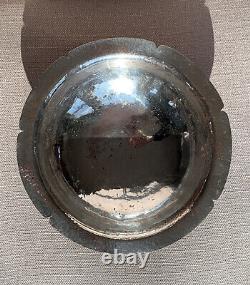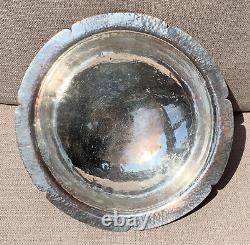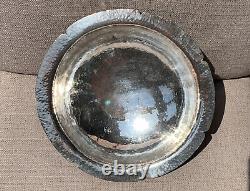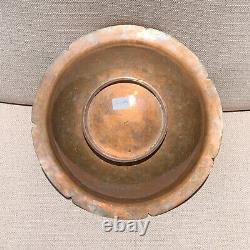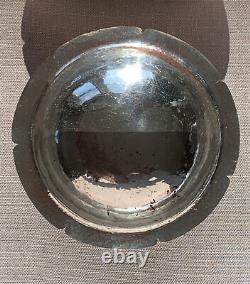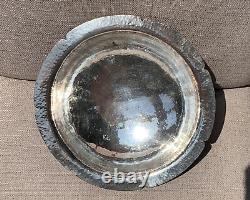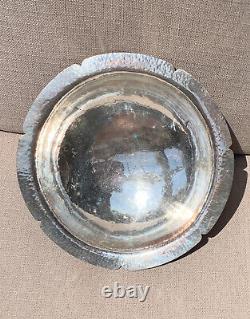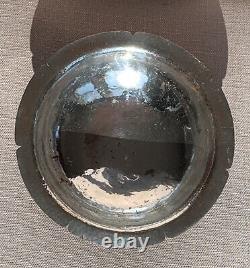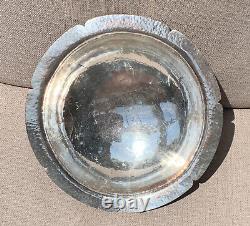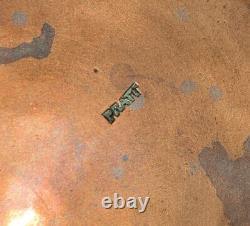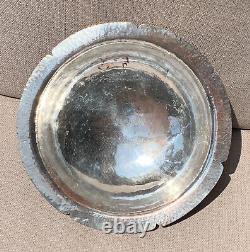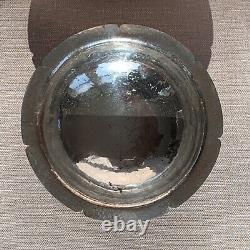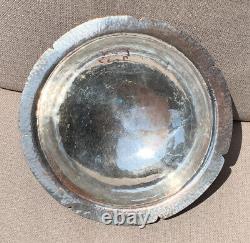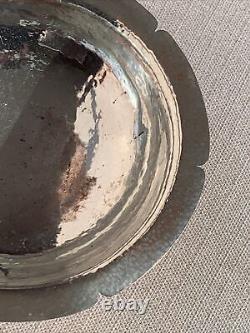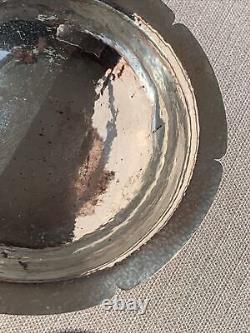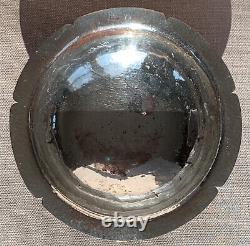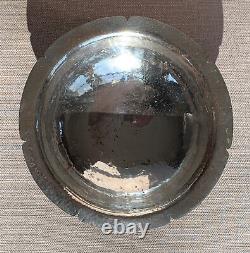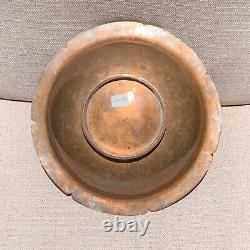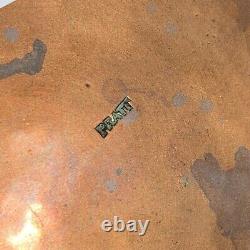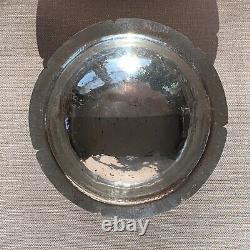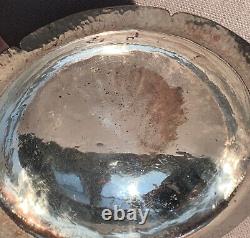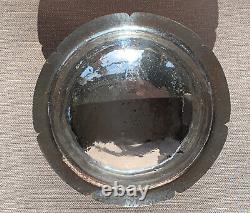 This stunning copper bowl, made by Katherine Pratt in the 1920s, features a beautiful silver lining and hammered production style. Its unique antique charm is sure to impress any collector, with an impressed backstamp and handmade quality that speaks to its early 20th century era. The bowl measures 9x3 inches and boasts a decorative theme, perfect for adding a touch of elegance to any room. This original piece is from America and was manufactured before WWII, making it a true rarity.
Its exquisite color and features, including being an original and not a licensed reproduction, make it a must-have for anyone who appreciates fine artistry. Don't miss the chance to add this one-of-a-kind Katherine Pratt copper bowl to your collection.