Handmade USA Vermiculture Worm Bin Composting Stackable Redwood Indoor/Outdoor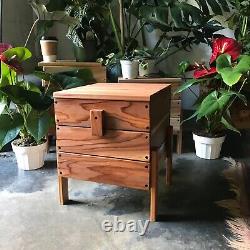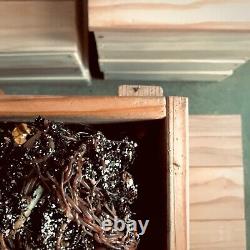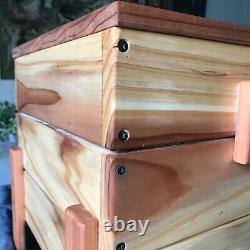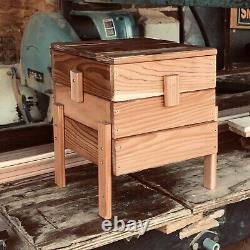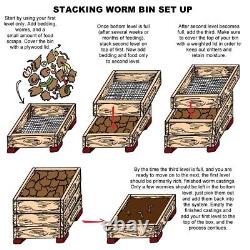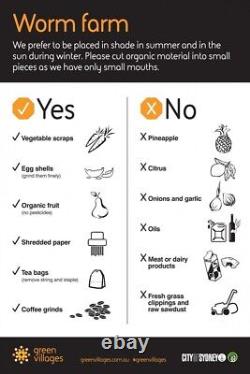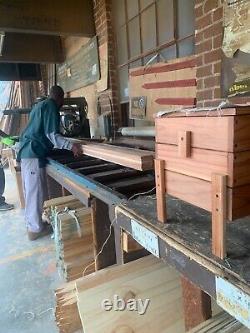 I designed this Worm Bin for my loft and build Redwood Composting Bins for Worms. This stackable upward, downward migration vermicomposting bin is designed it to be used in indoors and or out all year long. Each layer is lined with 1/4 steel mesh allowing for the upward or downward (depending on where you put their food) migration of worms between layers as well as promoting constant airflow dramatically reducing the amount of liquid this system generates making it very indoor, apartment, balcony, kitchen, closet - friendly! It will generate approximately 7lbs or one layer of castings each 21 days or so. Turn your food scraps into "black gold" worm castings.
Divert your useful kitchen scraps from trash and landfills. Made in USA, not plastic/china and built too last. Reduce your footprint and feed your plants.
Please let me know if you have any questions and thanks so much for your interest.