HANDMADE GEOMETRIC ALPACA BLANKET. (Sunset) FREE SHIPPING FROM USA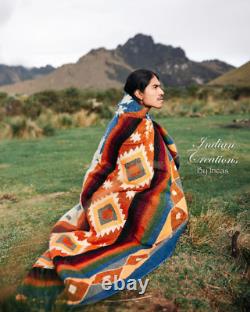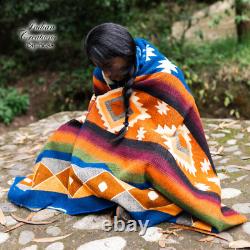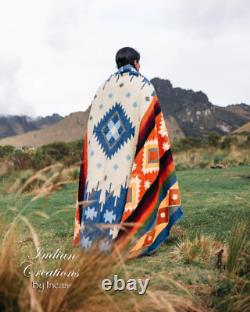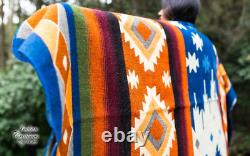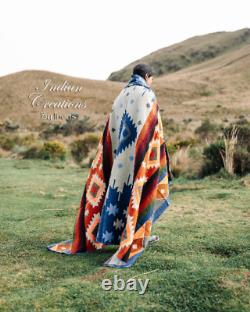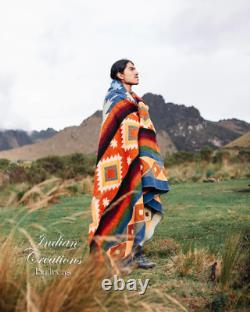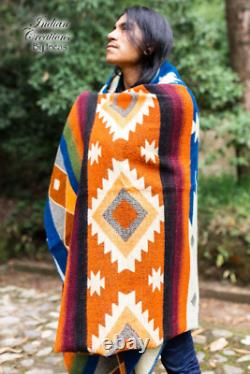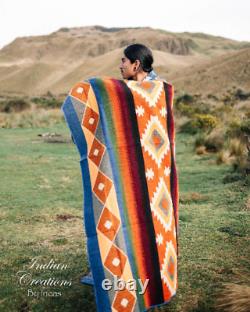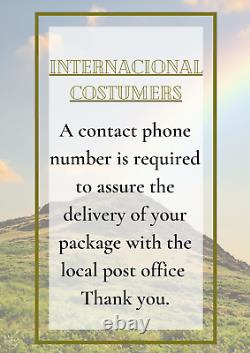 These blankets are handmade by Ecuadorian artisans in the Andes with unique techniques and designs. The luxurious blankets are not only beautiful, and unique but they will keep you very warm during winter and fall with style. They will last for years when taken care of properly. The measures 74 inches in width by 94 inches in length (Approximate for a Queen Size Bed) The alpaca fiber is strong, fine, lightless but very warm.
Hand wash OR machine wash in cold water. DO NOT USE A DRYER. Other options are available upon request. Your support helps provide our crafters with the opportunity to grow their home-based business and raise their children.