America The Beautiful Stars And Stripes Patriotic Deco Mesh Handmade Wreath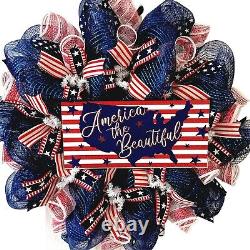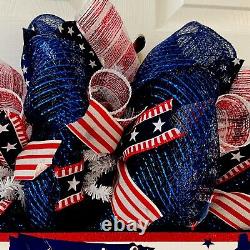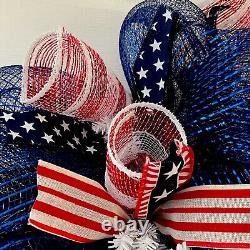 Beautiful, Large, Full, Premium, Handmade, Patriotic wreath. A large, wood patriotic sign, rests on a bed of metallic navy blue Deco mesh. The sign is decorated with stars and stripes and has the wording "America The Beautiful" written the the shape of the United States. White and red striped ribbons and red, white and blue star ribbons surround the center.
The exterior ring is made of the same metallic navy blue deco mesh. Red, blue and white striped mesh flutes and star ribbons surround the outside. Size is a large, 24 inches in diameter and 6 inches deep.