36 RLS Cast Hand Stretch Wrap 3x700' 120 Gauge Clear Shrink Film Made in USA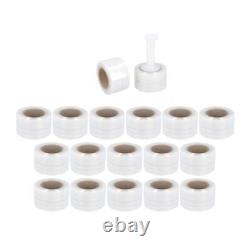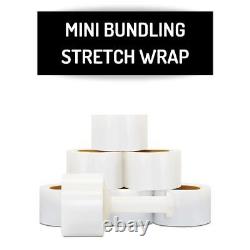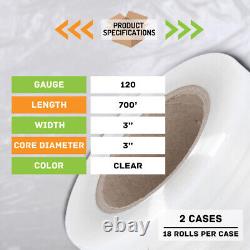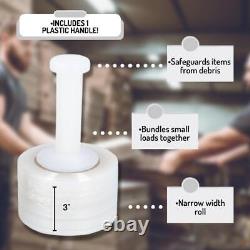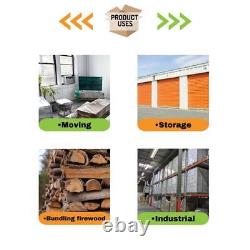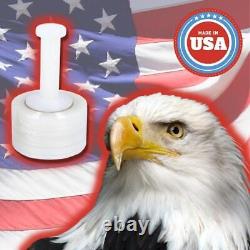 HEAVY-DUTY - 120 gauge packing material stretch film is extremely durable and cost-effective. MULTIPURPOSE - Perfect for safely securing all items such as furniture, boxes, warehouse stock, and even color-coding pallets.
2 x 110 Yds Carton Sealing Yellow Transparent Hybrid Packing Tape 2 Mil 144 Rls. Cast Narrow Banding Stretch Wrap 3 x 700' x 120 Ga Made In USA. Stretch wrap is the ideal product to use when bundling and moving. The self-adhering, high strength wrap securely clings to itself with no extra need for tape or heat sealing.
Resistant to punctures and tears, stretch wrap will keep you items safe and sound until they are unpacked. At that time, the wrap can easily be removed with no residue or damage left behind. Perfect for protecting and bundling small items, this narrow banding wrap resists tears, punctures, dust, and moisture. Each case includes a reusable plastic handle for easy use.
Lightweight and self-adhering, it offers convenience and reliability for various packaging needs. One free plastic handle per case. Self-adhering & residue free when applied. Low cost alternative to Tape, Twine and Strapping. Clear/Non-Transparent quality-uniquely conceals package details. Safeguards packages from dust, dirt and moisture relating causes. ALL PICTURES SHOWN ARE FOR ILLUSTRATION PURPOSE ONLY. ACTUAL PRODUCT MAY VARY DUE TO PRODUCT ENHANCEMENT.